Remote Production
Remote Production
Produce Remote Live Production from Anywhere in the World
Control Almost Any IP Enabled Device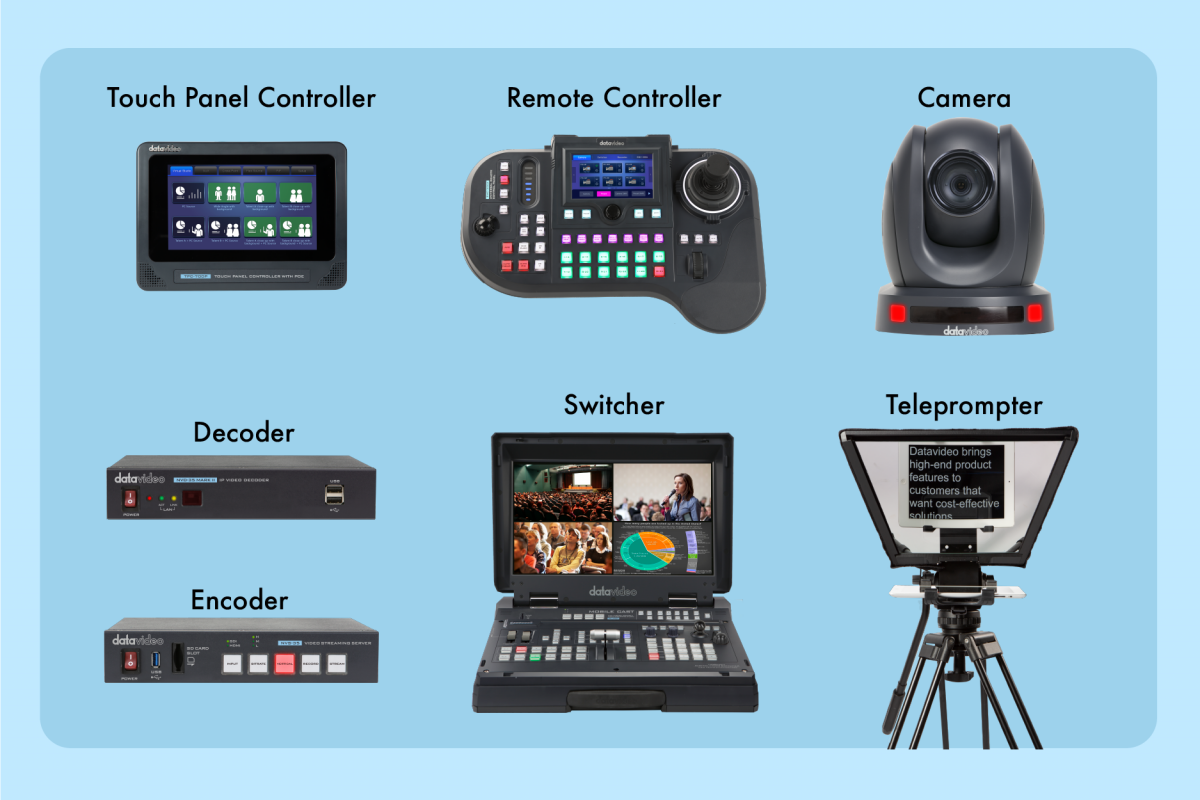 In conjunction with our BB-1 hardware dvCloud allows you to control almost to any IP enabled device over the public internet, including Datavideo's PTZ cameras and switchers. For more information on our BB-1 hardware please click Here.
dvCloud
Essentials
$49 / Month

dvCloud
Professional
$99 / Month

SRT Compatible

Full input and output support of SRT protocol for reliable streaming

Cloud Recording

Amount of expandable storage for recording in the cloud

No
Streaming Platforms

Number of simultaneous streaming destinations

10
25
Streaming Per Month

How many hours of streaming per month

Unlimited
Unlimited
BB-1 Devices

The number of BB-1 devices you can connect

3
10
Control Up to 25 Remote Devices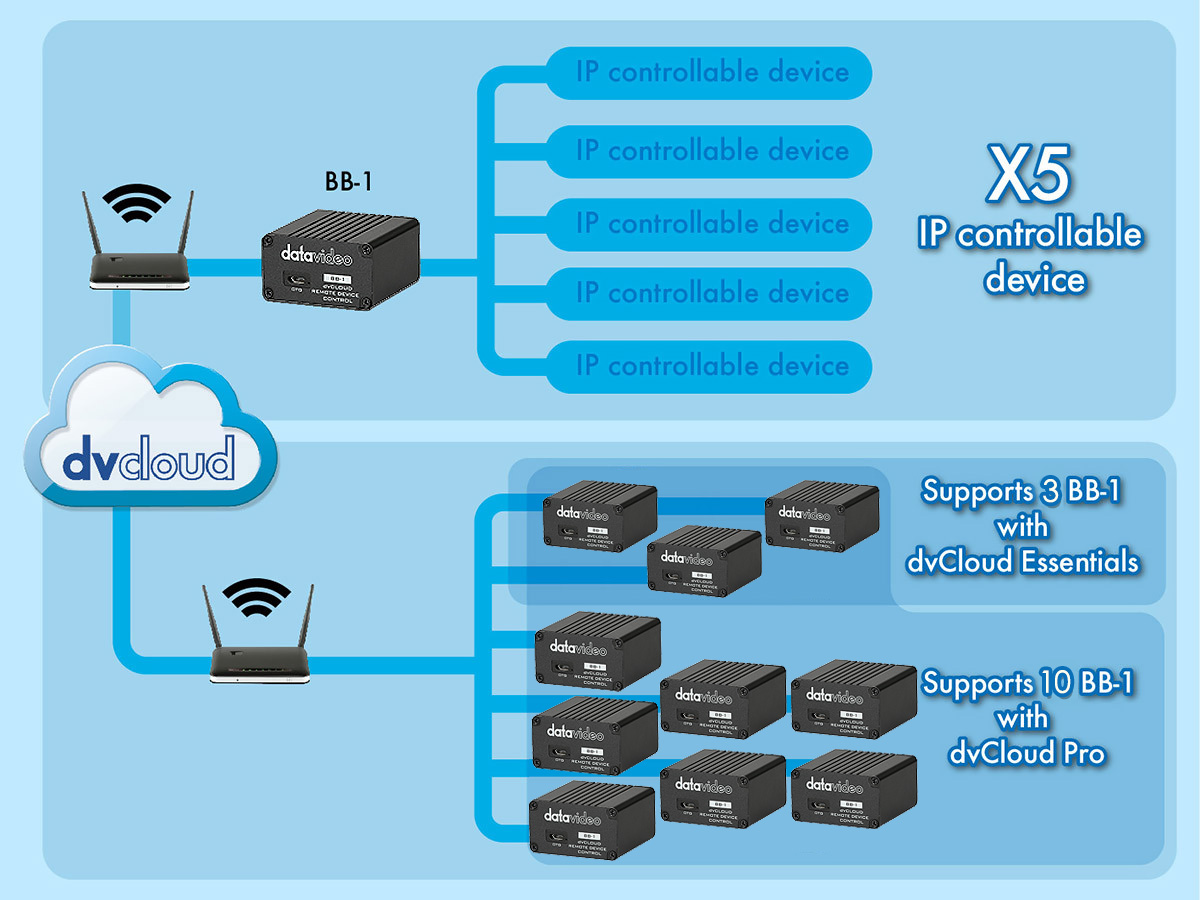 A single BB-1 pair will allow control of up to 5 devices at each location, each additional BB-1 will provide access to a further 5 devices. Devices can connect over the internet just as if they are on the same local network. BB-1 connectivity is powered by or dvCloud platform, each dvCloud Professional subscription supports up to 10 BB-1s while the essentials plan supports 3 BB-1s.
---
Firewall Friendly, No IP Knowledge Required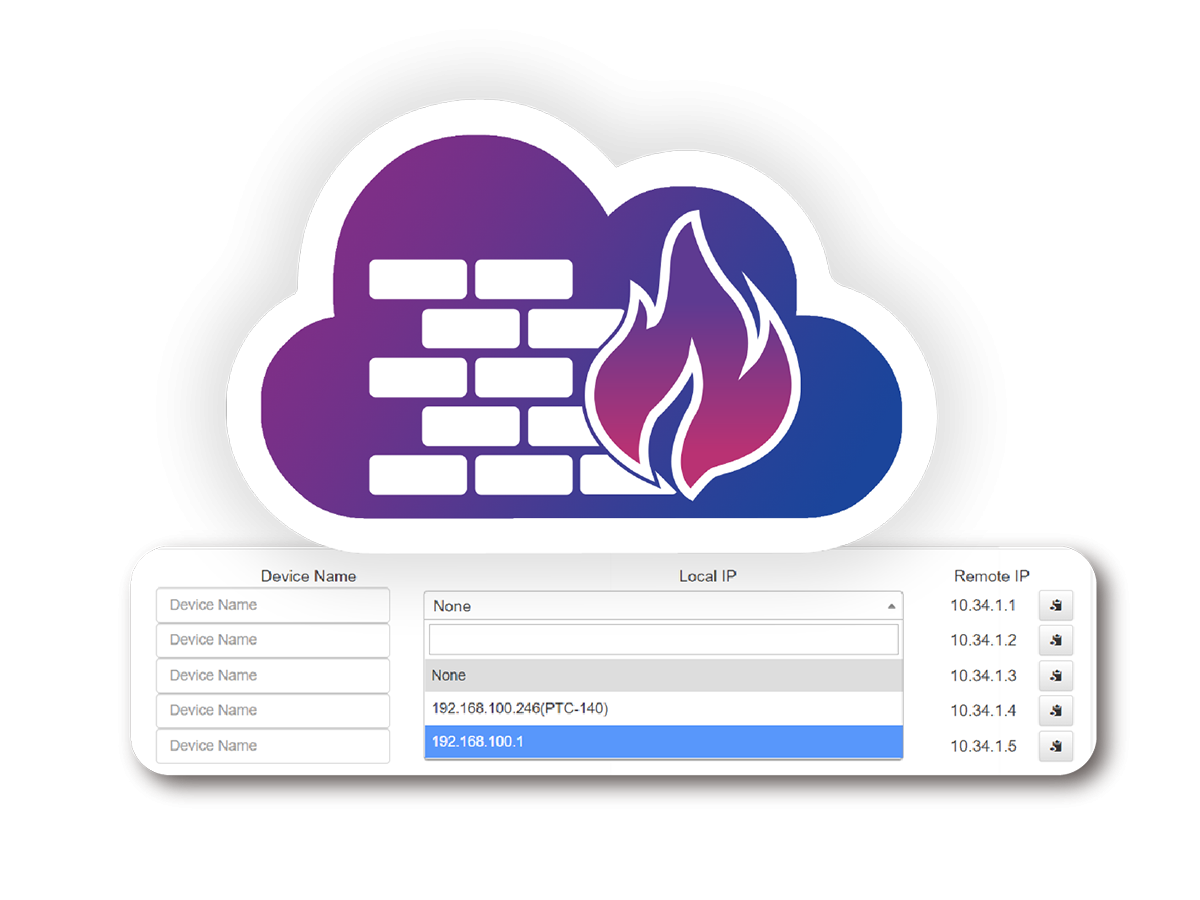 The BB-1 does not require any firewall or manual IP configuration, simply pair your BB-1s with your dvCloud account and manage your shared devices anywhere using our easy to use web interface. BB-1 automatically detects all available Datavideo devices, simply select the devices you want to share. BB-1 can provide remote access to devices connected to your existing network or create its own, the choice is yours.
---
Example Workflow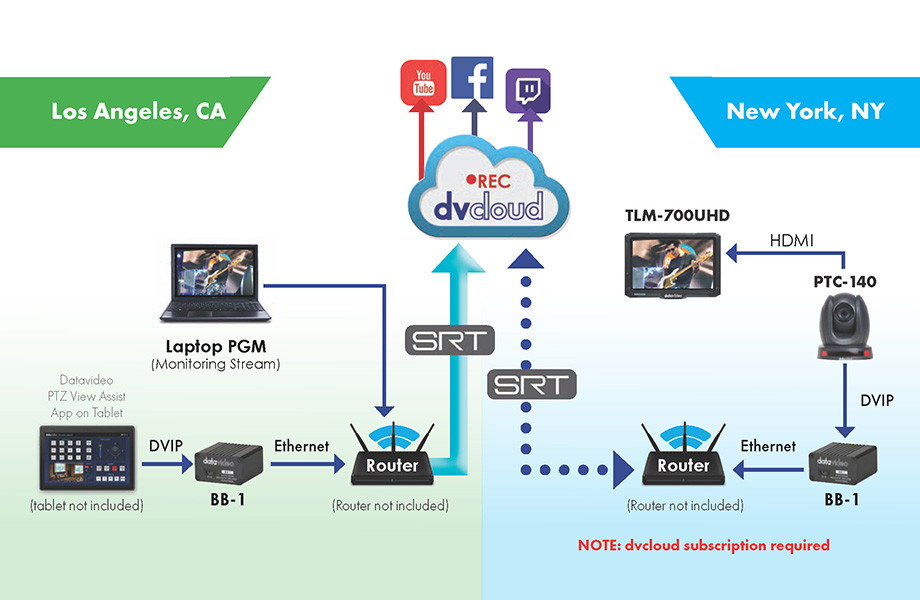 ---
Example Workflow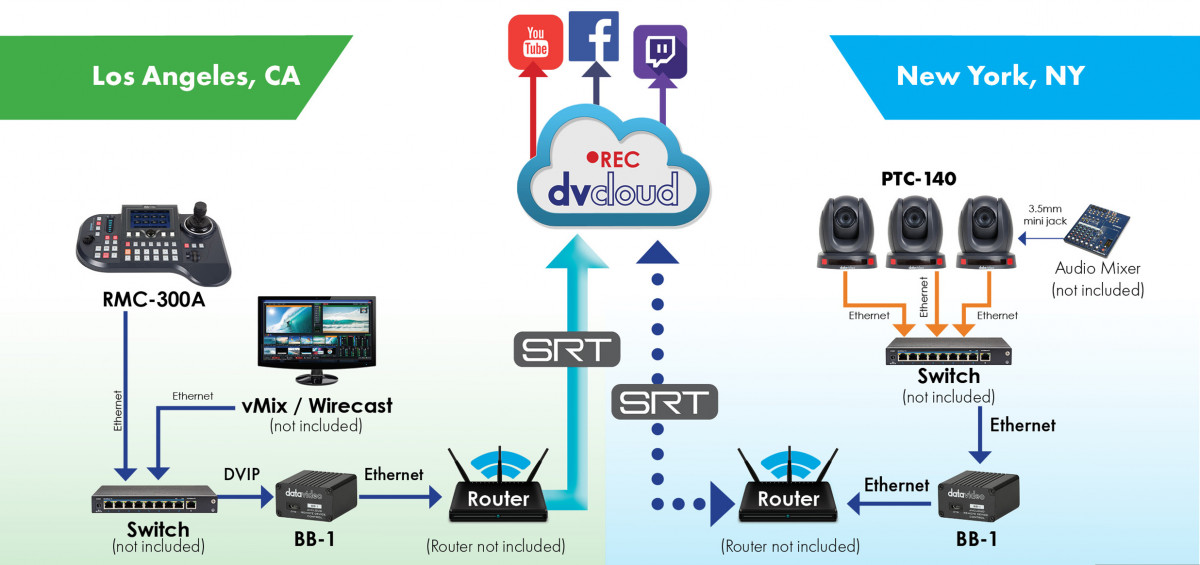 Please visit the BB-1 product page Here for more information.